Biography - Mark Salman, pianist

Hailed as a "heroic virtuoso," Mark Salman's performances have been described as "powerful," "astonishing, exacting and evocative," "dramatic," "wildly imaginative" and "touchingly lyrical." Of his performance of Beethoven's Hammerklavier sonata one authority stated, "there are probably only five or six pianists in the world who can play [it] as perfectly."



Mr. Salman's performances have taken him to Europe, Asia, Canada and throughout the United States. He has performed in Carnegie Hall and Alice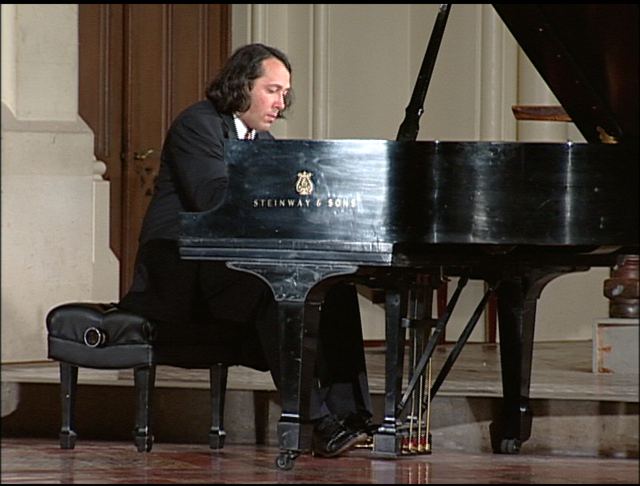 Tully Hall in New York City, has been profiled in The New York Times and has been featured in numerous radio and television broadcasts in the U.S. and in China. His account of his meetings with and playing for Vladimir Horowitz appears in David Dubal's book, Evenings with Horowitz. Mr. Salman is a co-founder of the Delmarva Piano Festival in Rehoboth Beach, Delaware, which recently completed its thirteenth season. Recent performances include his debut at the Newport Festival in Newport, Rhode Island. This season he is performing an eight part concert series devoted to the works of Franz Liszt.

Besides his wide-ranging repertoire, Mr. Salman is perhaps best known for his expertise on Beethoven, having performed the complete cycle of the thirty-two piano sonatas on both coasts as well as in radio broadcasts. Mr. Salman's book of commentary and analysis on the Beethoven Sonatas is forthcoming.

Mr. Salman is a native of Connecticut, where he began his studies at the age of eight and made his recital debut at eleven. A graduate of The Juilliard School, he studied with Richard Fabre and Josef Raieff. He previously attended the Massachusetts Institute of Technology for two years, where he concentrated on chamber music and composition, studying with the noted composer, John Harbison.